Research
---
Publications / Conferences
Aman Arora, S. N. Panda, Jagdish Raheja, Dimple Nagpal, "Development approaches to Intuitive, SSD & Haptics Integrated & Social HRI systems for assisting Space exploration". IEEE Conference on Innovative Technologies in Intelligent Systems and Industrial Applications (CITISIA) at UNSW, Sydney, Australia (24-26 Nov 2021)

Aman Arora, S. N. Panda, Sandeep Arora, Jagdish Raheja, "Proposed Design for AR Assisted Wearable Device for Emotion Recognition and Enhanced Learning and Training in Autism Spectrum Disorder: Auscare". Design Engineering (Toronto) Volume: 2021 Issue: 08, pp. 12238-12251
---
Past Submitted/Published Patents
Arora A., Arora S., Panda S.N., Raheja J.L., Saxena S., Randhawa J.S. (2021). "System to Provide Assistance in Autism Spectrum Disorder" Filed at Indian Patent Office, Application No. 202111028802

Saxena S., Arora A. et al. (2020) "Braille Reading Device" Published as Indian Patent, Application No. 202011048731

Saxena S., Arora A., Ghosh S.B. (2019). Communication Device for Visually Impaired People" Published as Indian Patent, Application No. 201911002961
---
Open Source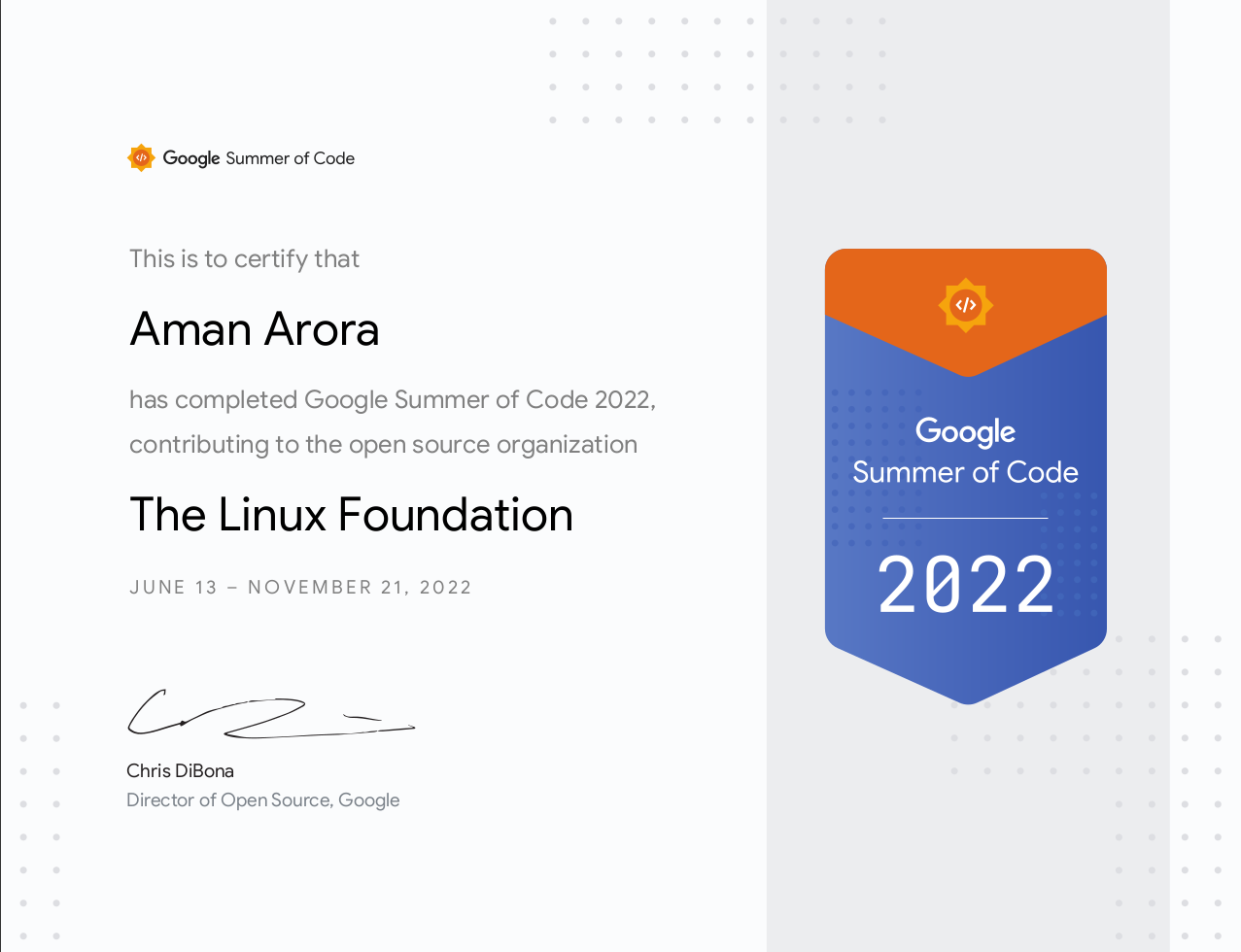 My recent talk titled: Bringing Offline Voice Recognition (using Vosk) to Automotive Grade Linux (GSoC 2022) at Automotive Grade Linux All Member Meeting Spring, Berlin, Germany: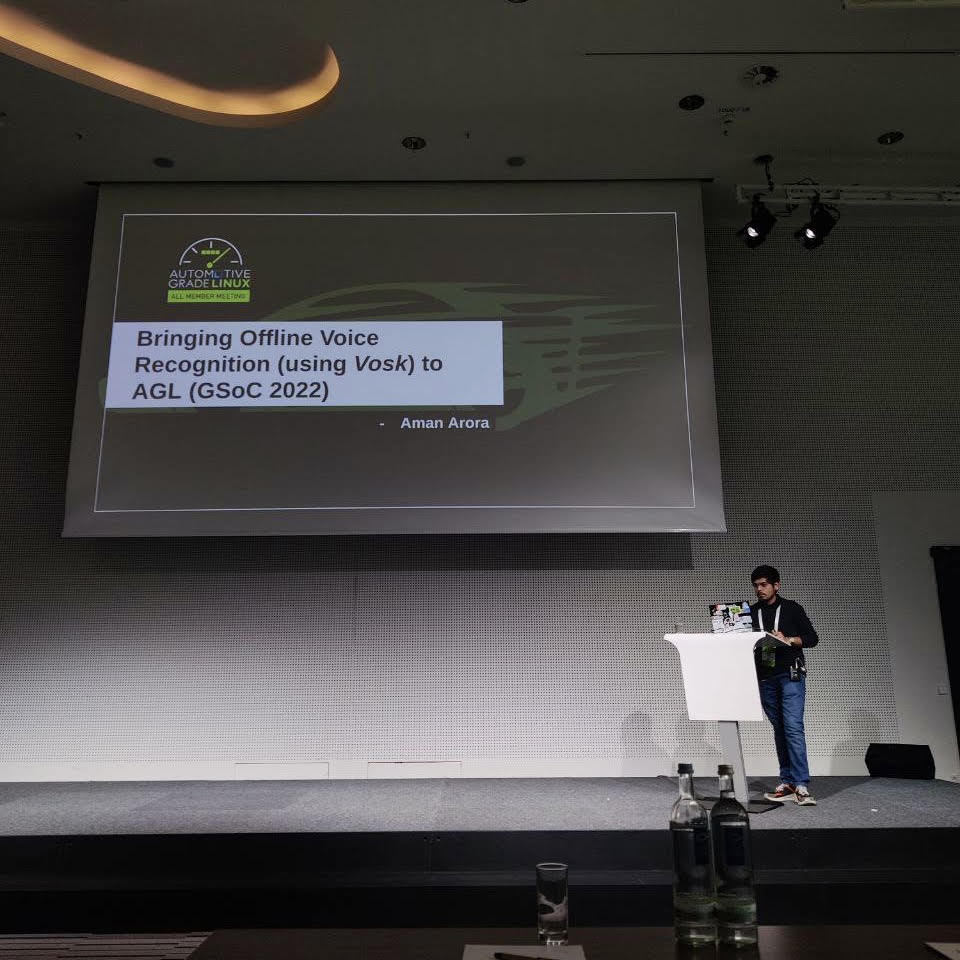 Demo of Offline Speech Recognition onto AGL using Vosk at Embedded World 2023 at Nuremberg, Germany: Video Link
---
Industry
Network Automation Engineer [July 2021 - Mar 2022]
Intern, Network Automation [Jan 2021 - June 2021]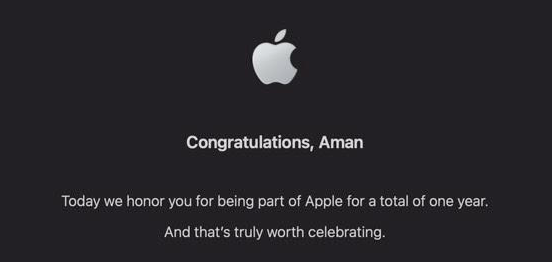 Summer Intern, Post Silicon Validation [May, 2019 - July, 2019]
---
Apart from that…
Throughout my undergraduate journey, I have been involved in making various devices or projects that align with my vision.

I have come up with three Assistive Robotic devices, which have been published as patents.

With my team, I have participated in 9 hackathons:

Hashhacks 3.0, organized by Cluster Innovation Center, Delhi University
Innovaccer HackerCamp-18, organized by Innovaccer Inc. and AWS, Noida
MSHACKS 2018, organized my Microsoft and Incubate Ind.
PayTM Build For India, organized by PayTM and IIT Delhi.
Hack36, organized by MNNIT Allahabad
HackData, organized by Shiv Nadar University
HackDTU, organized by Delhi University
Smart India Hackathon (SIH) 2019, organized by MHRD, Govt. of India
HackDelhi, organized by UltraHack, 91springboard

Were runner-ups in 2, 6 and 9.

This crazy journey of travelling and participating in various hackathons, with my team, all over India taught me many skills, be it technical, leadership, public speaking (pitching) or problem solving.

I have also done some training in VLSI Digital Design and FPGA Implementation from C-DAC (Center for Development of Advanced Computing).
---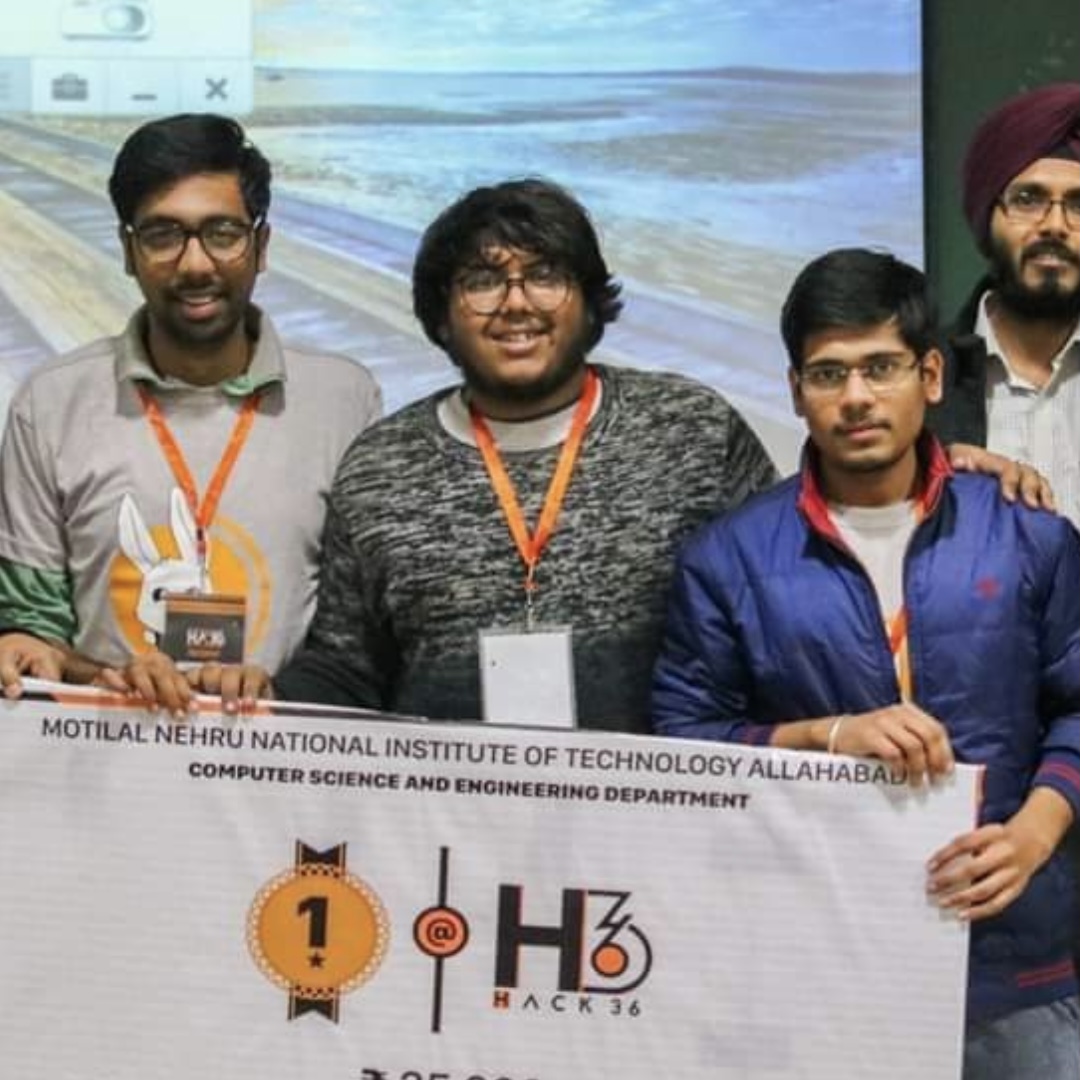 ---
Volunteering
---
Develop Student Club, TIET

Co-Lead

Conducted CS101 workshop with teammates to give introduction to some fields of CS to freshmen
Helped start the Vehicle DAQ (Data Acquisition) project for DSC with Team Fateh (Motosports)

IETE (Institute of Electronics and Telecommunication Engineers) Students' Forum

Mentor and Core member

Conducted workshop to teach basic electronics to students, with an amplifier project
Mentored 12 students and helped them with their personal projects and robots
Conducted events: Arithmania, Elementos

HackTIET

Organizer

Organized North India's biggest Hackathon with teammates
Mentored participants who had IoT, Robotics or Flutter based projects
We had participants from all various states across India

Girlscript Chapter Patiala

Core Member

Conducted workshops with fellow core members
---
---